Ingredients
1 lb store-bought pizza dough, thawed
1/2 cup BBQ sauce
1/2 cup shredded rotisserie chicken
1 cup shredded mozzarella
1/4 Cup fresh corn kernels
1/4 Cup Rio Luna™ Organic Diced Jalapeños
2 Tbsp minced cilantro
1 green onion, chopped
Made With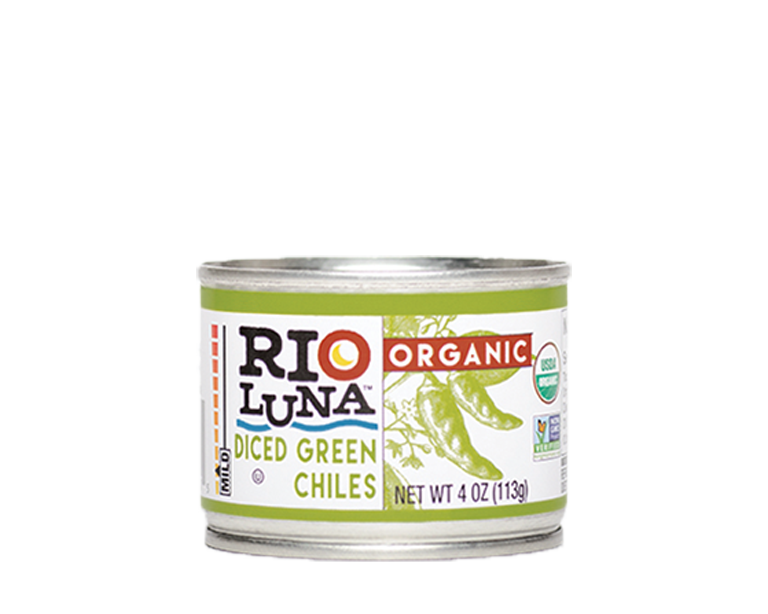 Directions
Preheat the oven to 450 degrees.
Lightly sprinkle the bottom of a medium-sized bowl with flour, place the dough in the bowl, then sprinkle more flour on top of the dough then cover the bowl with plastic. Set aside in a warm, draft-free place for about an hour until it doubles in size.
Once the dough has risen, lightly spray a 12 inch pizza pan with non-stick cooking spray. Place your dough in the pan, and use your fingertips to stretch the dough out to cover the pan.
Add the BBQ sauce to the middle of the pizza, and use a spoon to evenly distribute the sauce. Sprinkle the chicken over the sauce, followed by half of the cheese then all of the corn kernels and jalapeno slices, then add the rest of the cheese.
Place the pizza in the oven and cook for 12-14 minutes, until cheese is nice and bubbly and browned and the crust is a nice golden brown color.
Once the pizza is done cooking, sprinkle the minced cilantro and green onion on top of the pizza, then use a pizza cutter or a knife to cut the pizza into slices.
Serve hot.
Recipe Note
This recipe was developed and featured on Chicano Eats. The original Instagram post can be found here.