Ingredients
1 1/2 lb tomatillos husks removed, washed under warm water
1/2 white onion
1 Serrano Chile stem removed (use two if you like it spicy)
3 1/2 cups water
4 cloves of garlic
1/4 cup cilantro
4oz Rio Luna Diced Green Chiles
1 1/2 tsp Kosher salt (plus more to taste)
1/2 tsp groudn cumin
1/2 tsp Mexican oregano
1/4 tsp cracked black pepper
1 lime, juiced
1/2 lb Chicharron
1/4 lb Chicharron con Carne
Made With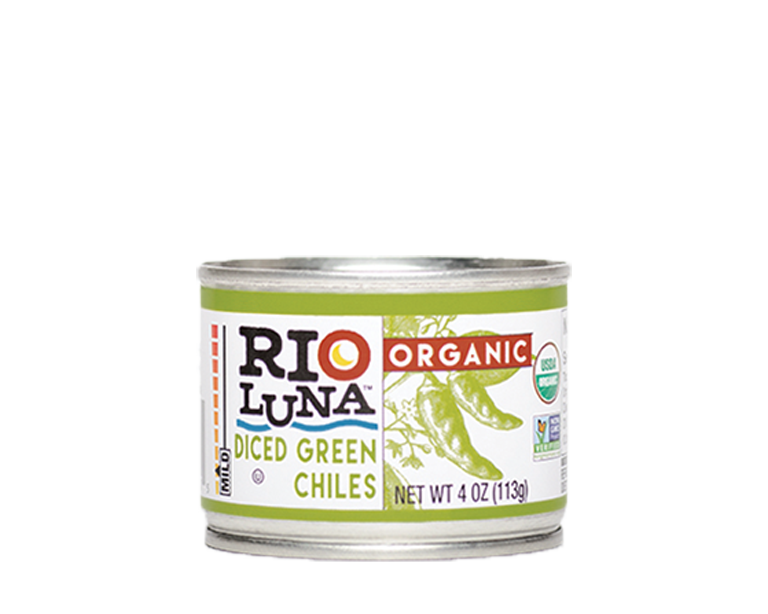 Directions
Start by adding the tomatillos, white onion, serrano chile to a large saucepan and cover with water. Turn on the flame to medium and let it come to a boil. Once it reaches a boil, let it simmer for five minutes, then turn off the heat. Use a slotted spoon to transfer the tomatillos, onion, and serrano chile to a blender then add the 3 1/2 cups of water, cloves of garlic, cilantro, diced green chiles, salt, cumin, oregano, black pepper and juice of 1 lime then blend until smooth. Taste for salt and adjust.
Pour the salsa into 6qt dutch oven and turn the flame to medium. Let the salsa come to a boil, and once it reaches a boil let it cook for 5 minutes. After 5 minutes, add the chicharrones and reduce the flame to medium low. Cover your dutch oven with a lid and let cook for 25-30 minutes, or until the chicharrones have softened and the salsa has thickened. Serve warm with rice and beans.
Recipe Note
This recipe was developed and featured on Chicano Eats. The original blog post can be read here.