Makes: 12 servings
Prep Time: 30 mins
Cook Time: 1 hr and 30 mins
Ingredients
2 tbs olive oil
1 onion, diced
2 carrots, diced
4 cloves garlic, minced
1 1/2 pounds Mexican chorizo beef or pork, or a mixture of both
28 oz can crushed tomatoes
1/4 cup tomato paste
7 oz can Rio Luna organic Large Chopped Green Chiles, drained
2 tbs minced fresh oregano
15 oz whole milk requesón or ricotta
1 1/2 cups crumbled Cotija cheese, divided
1 large egg
2 tbs minced parsley
1 package no-boil lasagna noodles
1 pound fresh mozzarella, sliced
Made With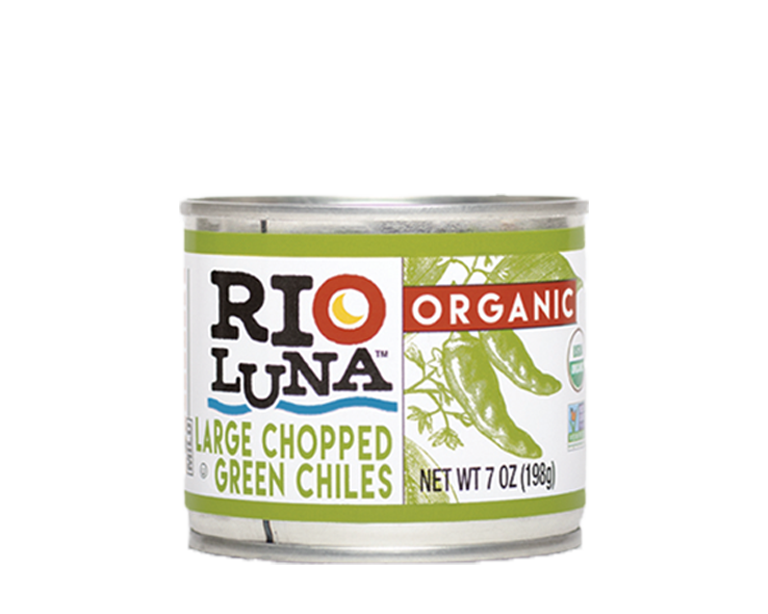 Directions
Heat oil in a large saucepan over medium-high heat. Add onions and carrots and season with salt and pepper. Cook, stirring occasionally, until starting to brown, about 5 minutes. Add garlic and cook a minute more.
Reduce heat to medium-low, remove chorizo for its casing, if it has one, and cook, stirring occasionally. The sausage won't brown per se, but cook. It takes about 10 minutes.
Add crushed tomatoes, tomato paste, chiles, and oregano. Stir to combine, bring to a gentle simmer, then reduce heat to low and cook, uncovered, until thickened, about 20 minutes.
In a medium bowl, combine requesón or ricotta, 1 cup of the Cotija, egg, parsley, and 1/2 teaspoon of salt, plus 1/4 teaspoon of ground black pepper. Stir until well combined.
Heat oven to 400°F and arrange a rack in the middle.
Spread 1/4 of the bolognese on the bottom of a 9×13-inch baking dish, covering the bottom. Top with 4 lasagna sheets, overlapping them a little if need be. Spread 1/3 of the requesón on top and 1/3 of the mozzarella slices on top of the requesón. Keep layering in this order. Add the remaining lasagna noodles and pour the remaining bolognese sauce over top. Top with mozzarella and remaining 1/2 cup Cotija cheese.
Bake uncovered for 30-40 minutes or until the top has bubbled up and browned a bit. Let stand 10 minutes before serving.
Recipe Note
This recipe was developed and featured on Hola Jalapeño. The original blog post can be read here.