Makes: 6 servings
Prep Time: 10 mins
Cook Time: 20 mins
Ingredients
4 oz can Rio Luna Green Chiles, drained
16 oz rotini pasta
2 small ripe avocados
1/2 large lime or 1 tablespoon lime juice
1 teaspoon minced garlic
3 tablespoons butter
4 tablespoons all purpose flour
2 cups milk
3 cups shredded pepper jack cheese
2 tablespoons chopped cilantro
1/2 teaspoon salt
1/2 teaspoon black pepper
1/2 cup panko breadcrumbs
1 tablespoon olive oil
Made With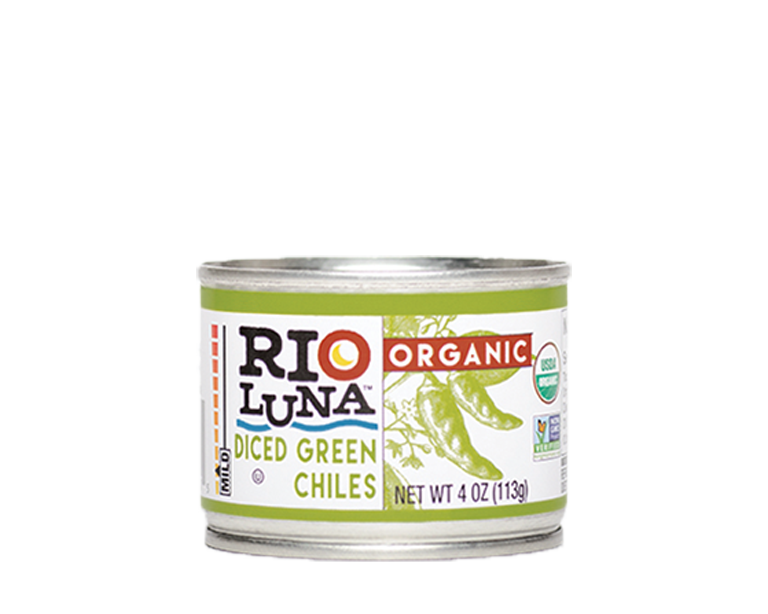 Directions
Preheat your oven to 350 degrees.
Cook the pasta according to package directions, drain and set aside.
While pasta is cooking, mash together the avocado, juice from 1/2 lime and minced garlic. Set aside.
In a saucepan, melt the butter over medium heat. Add the flour and whisk for one minute. Slowly whisk in the milk.
Once the milk is slightly thick, add the pepper jack cheese. Stir until melted. Fold in the pureed avocado mixture. Add this mixture to the cooked rotini along with the chilies and cilantro. Stir to combine and season with salt and pepper.
Pour the pasta into a 9x13 baking dish. In a small bowl combine the panko and olive oil. Sprinkle over the mac 'n cheese.
Bake for 15 minutes, then turn on your broiler for 2 minutes until the bread crumbs turn golden.
Recipe Note
This recipe was developed and featured on Zen & Spice. The original blog post can be read here.