Ingredients
1 bunch cilantro, fresh
1 bunch parsley, fresh
1/2 bunch mint, fresh
1/4 cup Rio Luna Organic Hot Green Chile
6 garlic cloves, fresh
1/2 cup olive oil
3 tbs red wine vinegar
salt, to taste
black pepper, to taste
4-6 ounce fillets, seabass
2 tbs olive oil
4 cups arugala
1 cup cherry tomato, sliced in quarters
1/2 parmesan cheese, shaved
1 lemon, zested
Made With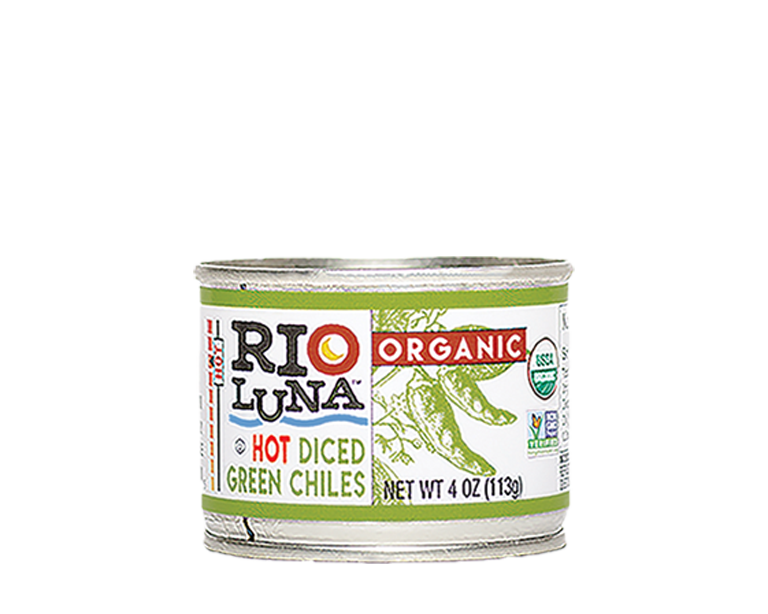 Directions
In a food processor, combined together cilantro, parsley, mint, Rio Luna Organic Hot Green Chile, garlic, salt, pepper, olive oil and red wine vinegar together and blend until herbs are coarsely chopped. Set aside.
Pre-heat a large sauté pan on high heat and add 1 TBS of olive oil.
Season the Seabass with salt and pepper and put in the hot pan. Cook for 2 minutes on each side until golden brown. Remove from pan once finished and set aside to cool for 2 minutes.
While Seabass is cooking, in a medium sized bowl combine together olive oil, arugula, cherry tomatoes, parmesan cheese, lemon zest, salt and pepper. Set aside.
On a plate, place down 1 cup of arugula salad. Place the seared Seabass on top of the salad and 2 tablespoons of chimichurri on top of the Seabass.
Serve and enjoy!