Makes: 4-6 servings 
Prep Time: 20 mins
Cook Time: 10 mins
Ingredients
1 tablespoon canola oil
1-2 lb. skirt steak
Salt and pepper, to taste
2 cups cherry tomatoes
1/4 cup queso fresco
1 lime, sliced
Jalapeño Chimichurri Sauce
4 oz Rio Luna Jalapeños, diced
2 cups cilantro, chopped
2 cups parsley, chopped
1 teaspoon garlic, minced
1 lime, juiced
2 tablespoons red wine vinegar
1 tablespoon honey
1/2 cup light olive oil or canola oil
Salt and pepper, to taste
Made With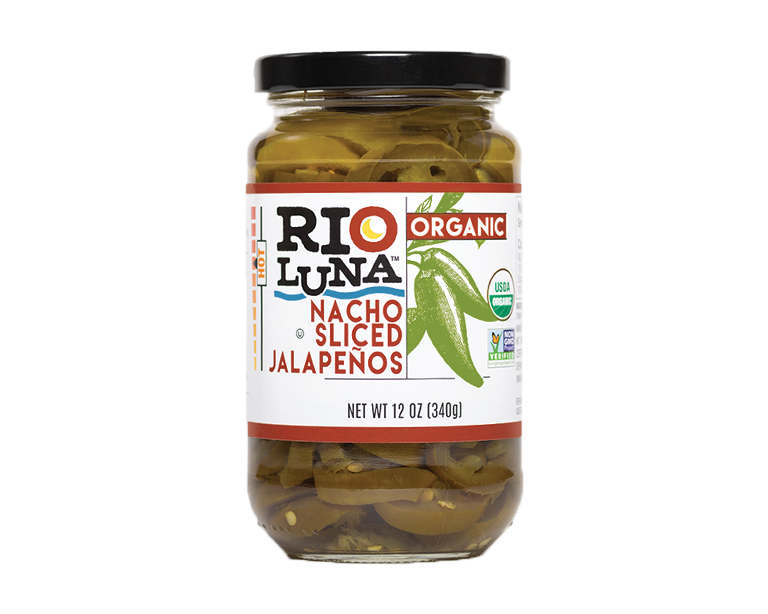 Directions
In a blender, combine Rio Luna Jalapeños, cilantro, parsley, garlic, lime juice, red wine vinegar and honey. Blend in oil and season with salt and pepper. Set aside.
Drizzle oil over skirt steak and season well with salt and pepper. Heat grill or cast-iron pan on high. Cook steak to desired doneness and allow to rest for 5 minutes before cutting. In the meantime, add whole tomatoes to grill or pan until blistered, remove and set aside.
Slice steak and serve with blistered tomatoes, Jalapeño chimichurri sauce, and garnish with queso fresco and fresh lime.