Makes: 8 servings
Prep Time: 10 mins
Cook Time: 4-6 hrs
Ingredients
For the Jalapeño Shredded Beef:
3 pounds beef chuck roast
3 tsp kosher salt
1 tsp ground cumin
1 tsp ground coriander
1/2 tsp ground black pepper
1 tbs olive oil
1 large onion, chopped
6 cloves garlic, chopped
12 ounces beer
1 cup drained Rio Luna Nacho Sliced Jalapeños
2 tbs red wine vinegar
1 tbs fresh oregano, chopped or 1 tsp dried oregano
1 bay leaf
For the Mango-Citrus Salsa:
1 ripe mango, peeled, pitted, and diced
1/2 cup peeled and chopped fresh citrus
1/4 cup diced red onion
1/4 cup chopped cilantro
1 jalapeño, minced (remove seeds if you'd like it less spicy)
2 limes, juiced
1 tsp kosher salt
For the Tacos:
Warm corn tortillas
Sliced avocado
Cilantro leaves
Grilled spring onions
Made With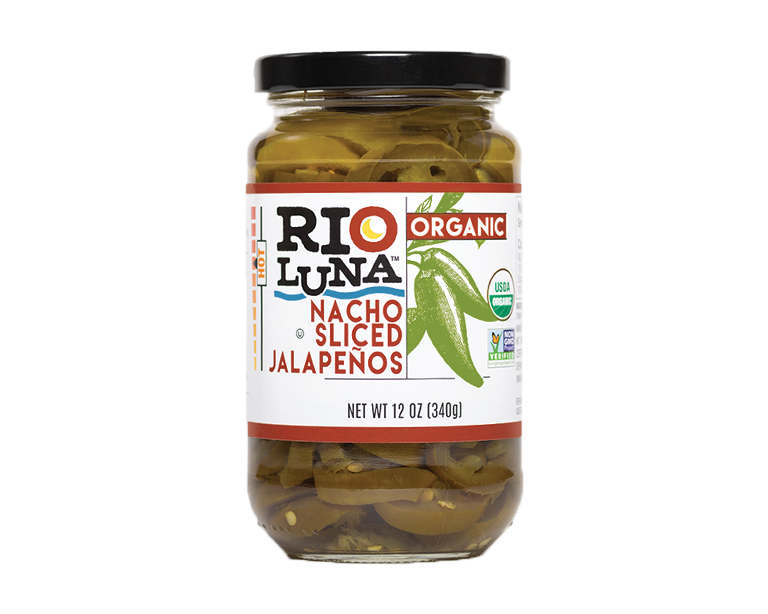 Directions
Combine salt, cumin, coriander, and black pepper in a small bowl. Sprinkle on all sides of the beef roast and rub into the meat.
Heat oil in the slow cooker on the sauté setting if your machine has that function. If not, oil in a heavy bottomed frying pan over medium-high heat. Add roast and brown on all sides, about 10 minutes total.
Transfer to the slow cooker if you used a frying pan, otherwise, add remaining Jalapeño Shredded Beef ingredients to the slow cooker. Cover, and cook on low for 6 hours or high for 4.
Meanwhile, make the Mango-Citrus Salsa. Combine all ingredients in a medium bowl. Taste and add more lime juice or salt if needed. Cover and refrigerate until ready to use.
When beef is ready, shred meat with two forks and mix back into the sauce. Keep warm in the slow cooker. Serve with Mango-Citrus salsa, warm tortillas, and all the garnishes your heart desires.
Recipe Note
This recipe was developed and featured on Hola Jalapeño. The original blog post can be read here.