Makes: 4 servings
Prep Time: 15 mins
Cook Time: 12 mins
Ingredients
1 can (4 ounces) Rio Luna™ Organic Diced Green Chiles, drained
4 ounces cream cheese
2 tablespoons shredded Parmesan cheese
½ lemon, zested and juiced
1 tablespoon Dijon mustard
½ teaspoon ground fennel seed
4 skin-on salmon filets (6 ounce)
Made With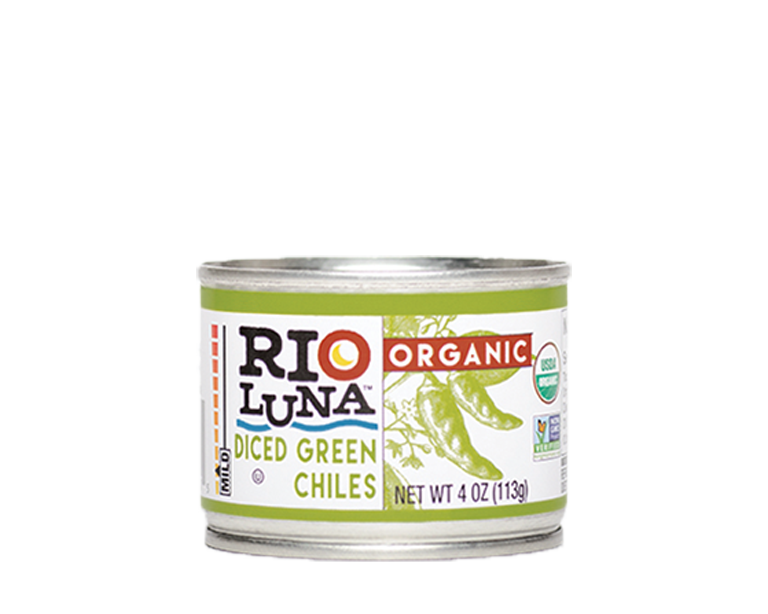 Directions
Preheat oven to 350°F.
Process all ingredients, except salmon, in food processor until well blended.
Place salmon, skin-side down, on parchment paper-lined baking sheet. Season with salt and pepper. Spread ¼ cup cream cheese mixture onto each filet.

Bake 12-15 min. or until cooked to desired doneness.
Recipe Note
Serve on a bed of sautéed broccolini for a delicious entrée.