Makes: 6 servings, 1 cup each 
Prep Time: 30 mins
Cook Time: 50 mins
Ingredients
1 tablespoon vegetable oil
1 medium yellow onion, chopped
1 tablespoon roasted garlic paste
1-1/2 pounds boneless skinless chicken breasts, cut into bite-sized pieces
1 tablespoon ground cumin
1 tablespoon chili powder
1 teaspoon ground coriander
1 can white hominy, drained
1 can cannellini beans, rinsed
2 cans (4 ounces each) RIO LUNA™ Organic Diced Green Chiles, undrained
1 quart (32 ounces) chicken broth
2 tablespoons chopped fresh cilantro
1 tablespoon dried Mexican oregano
2 teaspoons lime juice
½ tablespoon kosher salt
½ teaspoon ground black pepper
2 tablespoons sour cream
Made With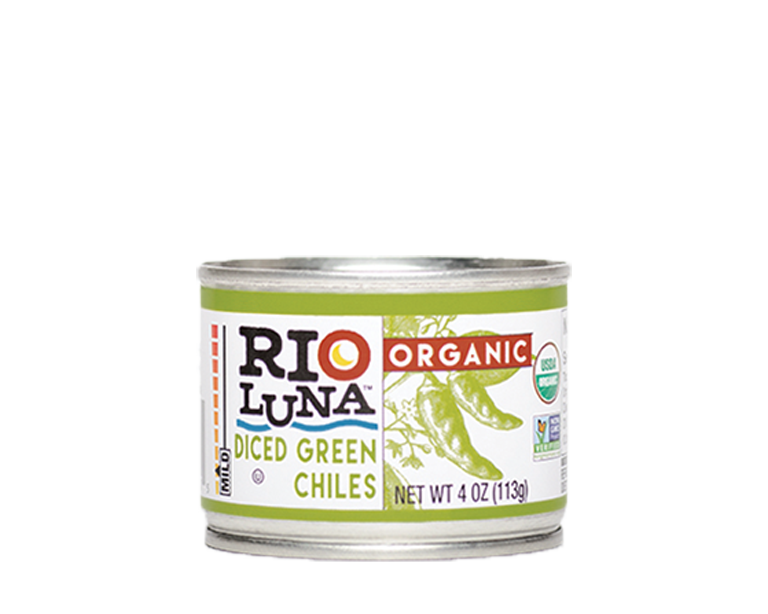 Directions
Heat oil in 4-qt. saucepan on medium-high heat. Add onions and garlic paste. Cook 15-20 min. or until golden brown, stirring occasionally. Add chicken. Cook 10 min., stirring occasionally. Add cumin, chili powder and coriander; cook 1-2 min. or until fragrant. Stir in hominy, beans and green chiles. Cook 5 min.
Add broth to deglaze pan. Simmer 20-25 min.
Stir in cilantro, oregano, juice, salt and pepper. Garnish with sour cream just before serving.
Recipe Note
Serve with a sprinkle of additional cilantro and crumbled tortilla chips.