Makes: 8 servings
Prep Time: 1 hr 20 mins
Cook Time: 25 mins
Ingredients
Pretzel Tot Dough:
2 1/4 cup all-purpose flour
2 tbs granulated sugar
1 1/2 teaspoon instant yeast or active dry yeast (see note in directions)
2 tsp kosher salt
3/4 cup warm water
2 tbs unsalted butter, melted
Queso Fundido Cheese Dip:
2 cup shredded cheese
1/3 cup Rio Luna Nacho Sliced Jalapeños, roughly chopped
For Boiling the Tots:
4 cups water
1/3 cup baking soda
1 large egg yolk beaten with 1 tbs water
Flaky sea salt, for garnish
Made With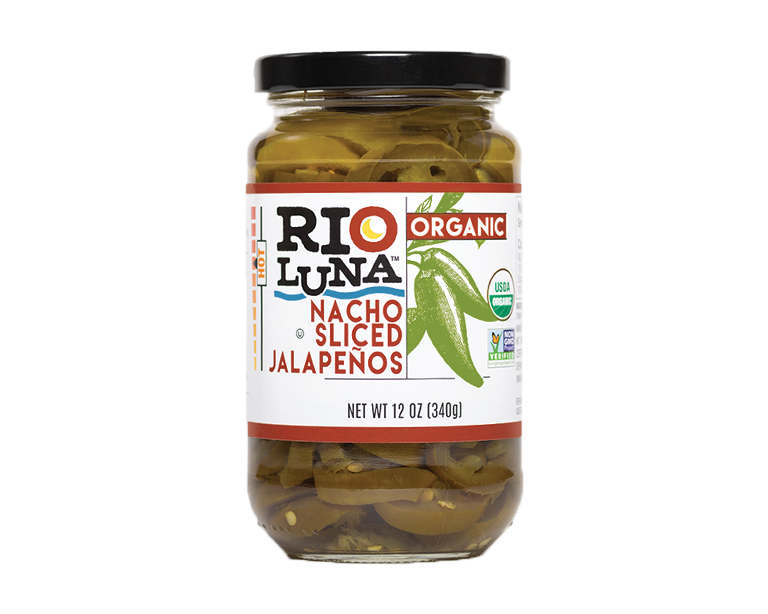 Directions
To make the pretzel tots:
In the bowl of a stand-up mixer with the paddle attachment, add the flour, sugar, instant yeast and kosher salt. Give it a mix until combined.

Note: If you don't own a mixer, you can do this in a large bowl with a spatula. If you're using active dry yeast (instead of instant yeast), you'll need to activate it in the warm water until it's nice and foamy. If doing so, begin the recipe with the warm water in the stand-up mixer and then mix the yeast into the water and allow it to activate. AND then, add the melted butter and dry ingredients
In a small sauce pan, add the butter and cook until melted. When melted, remove it from the heat and pour in the water. Give it a mix and then pour it in the stand-up mixer and mix on low speed until well combined. Change to medium speed and knead until the dough is smooth and pulls away from the side of the bowl, approximately 4 to 5 minutes. Remove the dough from the bowl, clean the bowl and then oil it well with neutral oil. Return the dough to the bowl, cover with a clean kitchen towel and sit in a warm place for approximately 50 to 55 minutes or until the dough has doubled in size.
When the dough is done rising, divide it into 8 equal pieces and roll those pieces into balls, tucking the dough underneath.
To make the queso fundido cheese dip:
In a bowl, combine the shredded cheese and diced jalapeños. Set aside.
To boil the tots:
Place a clean kitchen towel on a plate or baking sheet. Fill up a medium saucepan up with the 4 cups of water and baking soda. Bring it up to a gentle simmer. Drop each of the balls of dough into the water and cook for about 30 seconds. Immediately transfer to the clean kitchen towel to drain.
Preheat the oven to 450 degrees F. Grease a 9-inch cast iron skillet or oven-proof baking dish. Place the boiled pretzel tots all along the outside of the skillet or baking dish. In the center, pour in the cheese mixture and press it into an even layer.
Brush the tops of the pretzel tots with the egg wash mixture and a sprinkling of sea salt. Transfer to the oven to bake for 12-13 minutes, until the cheese has melted and the tops of the tots are golden brown.
Recipe Note
This recipe was developed and featured on A Cozy Kitchen. The original blog post can be read here.