Makes: 8 servings
Prep Time: 15 min
Cook Time: 25 min
Ingredients
1 jar Rio Luna™ Organic Nacho Sliced Jalapeños
1 1/4 cup cornmeal
1 cup all purpose flour
1 1/2 cup baking soda
1/2 cup whole milk
2 whole eggs
6 tbsp unsalted melted butter
1/4 cup cheddar cheese
1/4 cup Monterrey jack cheese
1 cup sour cream
1/2 cup frozen corn kernels
1/2 tsp salt
Made With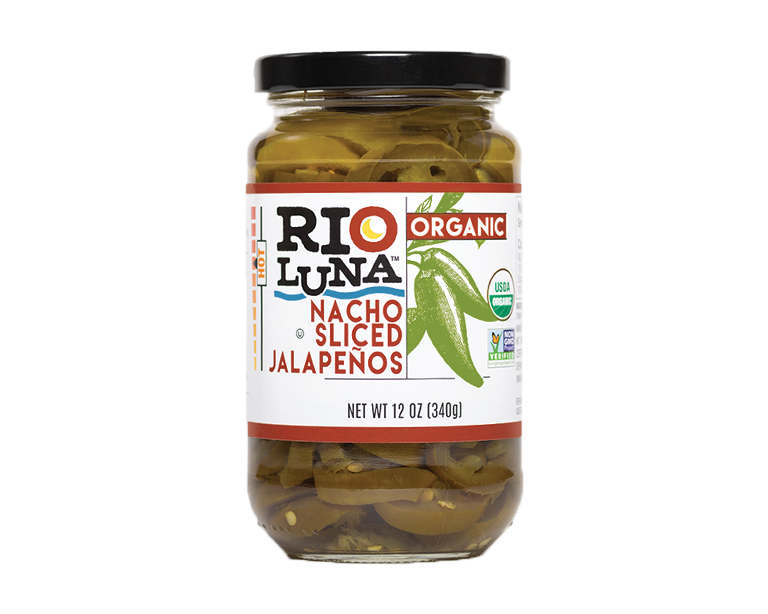 Directions
Preheat oven to 400°F and place the cast iron inside the oven.
Drain the Rio Luna jalapeños and rough chop them. In a bowl, mix your dry ingredients (cornmeal, flour, baking soda, sea salt) evenly. In a separate bowl, whisk your eggs, milk, and sour cream.
Combine the wet ingredients with the dry ingredients by slowly mixing it all together. Lastly fold in the cheese, corn kernels, melted butter and chopped jalapeños.
Once the oven has preheated, take the preheated cast iron and pour in your cornbread mixture. Place back in the oven and bake for 22-25 minutes until golden brown and a skewer or toothpick comes out clean when inserted.
Allow cornbread to rest for 15-20 minutes when it comes out of the oven before serving.