Ingredients
1 8-oz package 1/3 Less Fat Neufchatel cream cheese, softened
1 cup cooked shredded chicken
1 tbs Rio Luna Organic Diced Green Chiles
1/4 cup chopped red bell pepper
1/4 tablespoon garlic salt
4 or 5 large burrito tortillas (10-inch), spinach and/or whole wheat
Made With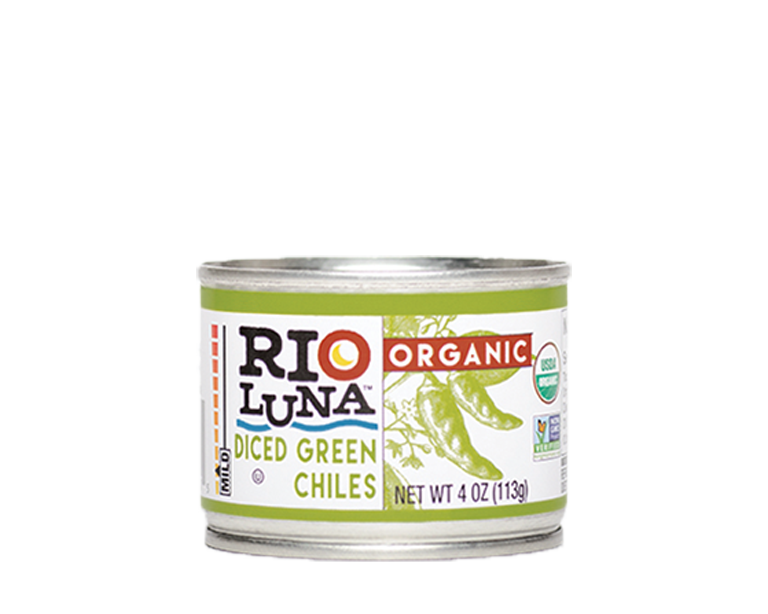 Directions
Mix softened Neufchatel cream cheese with chopped chicken, Rio Luna Organic Diced Green Chiles, red bell pepper and garlic salt together.
Spread about 1/4 cup of chicken mixture evenly on each tortilla.
Roll the tortilla up gently, yet tightly to make sure it holds together and keeps its shape.
Refrigerate for about 30 minutes to firm up the softened cheese. Cut off ends of tortilla roll and cut into 1-inch slices. Enjoy!
Recipe Note
This recipe was developed and featured on Peaches to Pearls. The original blog post can be read here.