Ingredients
1 8-ounce package cream cheese, room temperature
2 (15 oz) cans white cannelloni beans, drained and rinsed
1 4-ounce can Rio Luna Diced Green Chiles
¼ cup green onions
¼ cup mayonnaise
½ cup cottage cheese
1 teaspoon Worcestershire sauce
1 teaspoon smoked paprika
1 teaspoon chipotle chile seasoning
1 teaspoon garlic powder
1 teaspoon kosher salt
8-ounce sharp white cheddar cheese, shredded
½ cup cooked chorizo (reserve 2 tablespoons for the top)
Chives, optional
Made With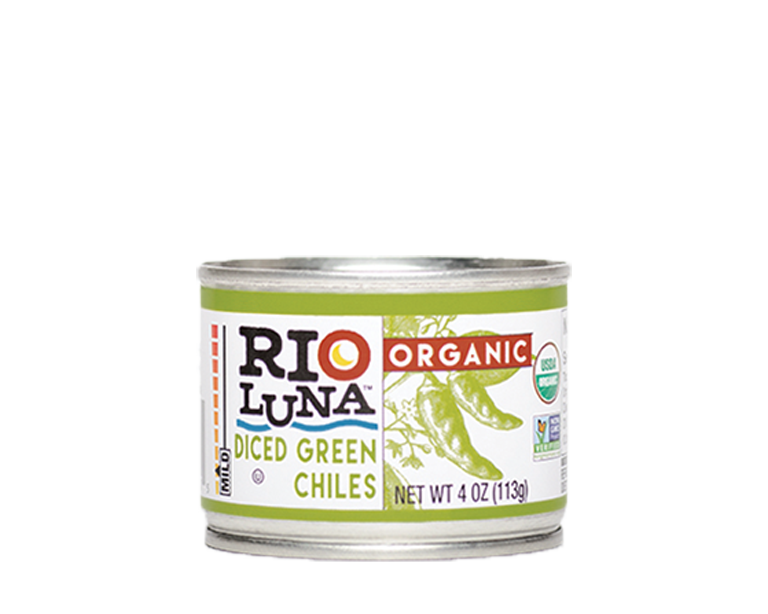 Directions
Preheat oven to 325 degrees.
In a food processor bowl, or a blender, add cream cheese, beans, Rio Luna Diced Green Chiles, green onions, mayonnaise, cottage cheese, Worcestershire, paprika, chipotle chile seasoning, garlic powder and kosher salt. Process until mixture is smooth. Pour mixture into a bowl and fold in cheddar cheese and chorizo.
Scrape mixture into an oven safe pan or dish, bake until dip is melted and bubbling, 30 to 40 minutes. Remove from oven and sprinkle reserved chorizo on top.

Optional: Add chopped chives to the top. Serve with chips.
Recipe Note
This recipe was developed by Real Food by Dad's. The original Instagram post can be read here.