Makes: 4 servings
Prep Time: 10 mins
Cook Time: 10 mins
Ingredients
1 tablespoon olive oil
16 oz shrimp, peeled and deveined, diced into small chunks
4 oz (1 can) Rio Luna Organic Diced Green Chiles
8 oz cream cheese, softened
1/2 cup milk
3 tablespoons cayenne pepper sauce
1 cup cheddar cheese, shredded
1 cup monterey jack cheese, shredded
1/2 cup diced tomatoes
Tortilla chips, to dip
Italian parsley, to garnish
Made With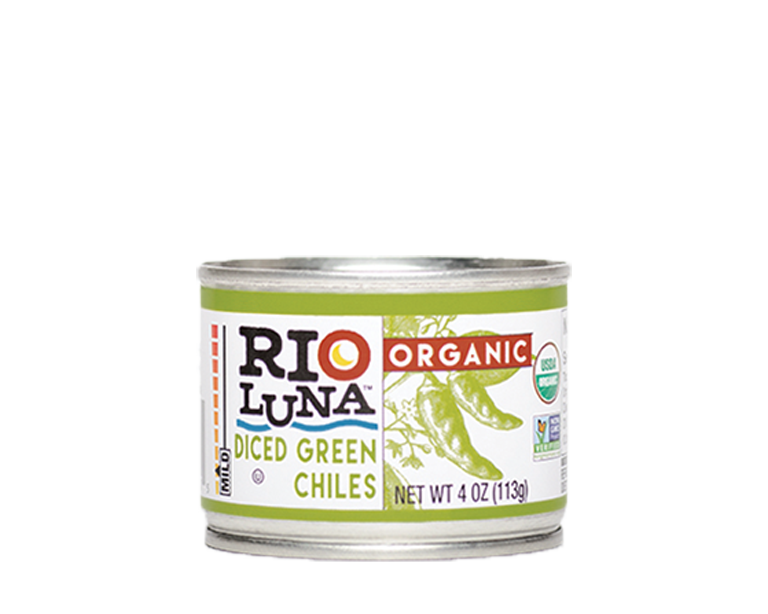 Directions
Heat a large skillet over medium heat. Add the olive oil and diced shrimp. Cook until shrimp are pink and no longer translucent.
Add the green chiles, cream cheese and milk. Stir to combine. Add the pepper sauce, cheddar and monterey jack cheese. Stir until all the cheese is melted and smooth.
Stir in the diced tomatoes, remove from heat. Serve immediately with tortilla chips.
Recipe Note
This recipe was developed and featured on Zen and Spice. The original blog post can be read here.