Makes: 6 servings
Prep Time: 20 mins
Chill Time: 30 mins
Ingredients
1 lb cooked and shelled lobster (you may also use the less expensive langostino lobster tails), cut in chunks.
4 oz Rio Luna Organic Diced Green Chiles
4 Mexican limes (key limes)
4 cups mayo
1 celery stalk with leaves
2 Tbsps fresh epazote (Mexican tealeaf)
6 hotdog bun (preferably brioche)
Butter to toast inside of rolls (optional)
Made With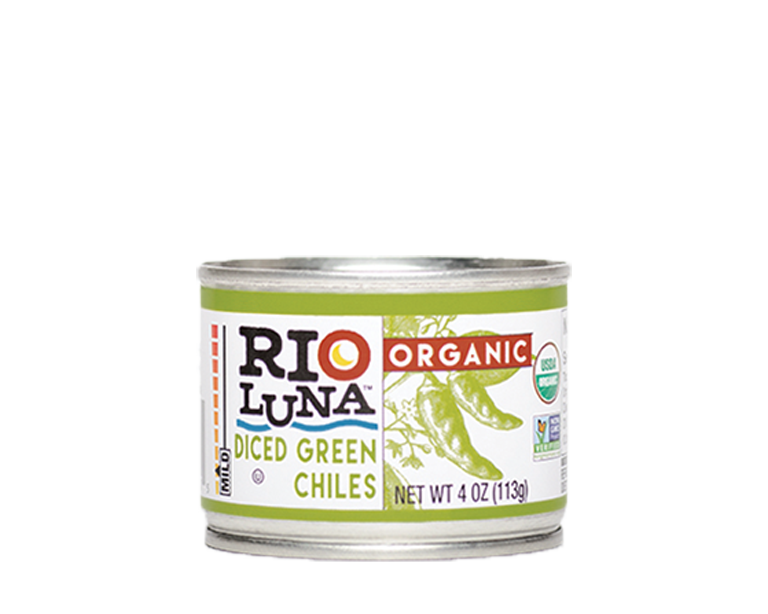 Directions
Blend the Rio Luna Organic Diced Green Chiles to a smooth texture, or if you like a more chunky lobster salad, don't blend the chiles all the way.
Chop celery stalk into bits. You may also include the leaves in this process.
For the lobster salad, fold the blended green chiles into the mayo and stir until mixture becomes homogeneous. Now add the lobster chunks, celery, and the juice of the limes. Mix until all the ingredients are evenly spread.
On a cutting board, chop the fresh epazote finely.
With a knife, open the bread buns on their superior part, in accordance with the traditional lobster roll styling. Apply butter to the inside of the bread. You may toast the bread briefly to create a fuller texture.
Fill the buns with the lobster salad and sprinkle the epazote on top as a flavorful garnish.