Makes: 6 servings
Prep Time: 10 min
Cook Time: 60-90 min
Ingredients
4 large baking potatoes
1 small onion, chopped
4 cans (about 7 cups) chicken broth, or 4 bouillon cubes
1 tablespoon salt
1 cup milk, cream or half & half
1 can (4 ounces) Rio Luna chopped green chiles
1 cup shredded Cheddar cheese, plus more for garnish
Pepper
Bacon, cooked and crumbled, optional
Sour cream, optional
Chopped green onion, optional
Made With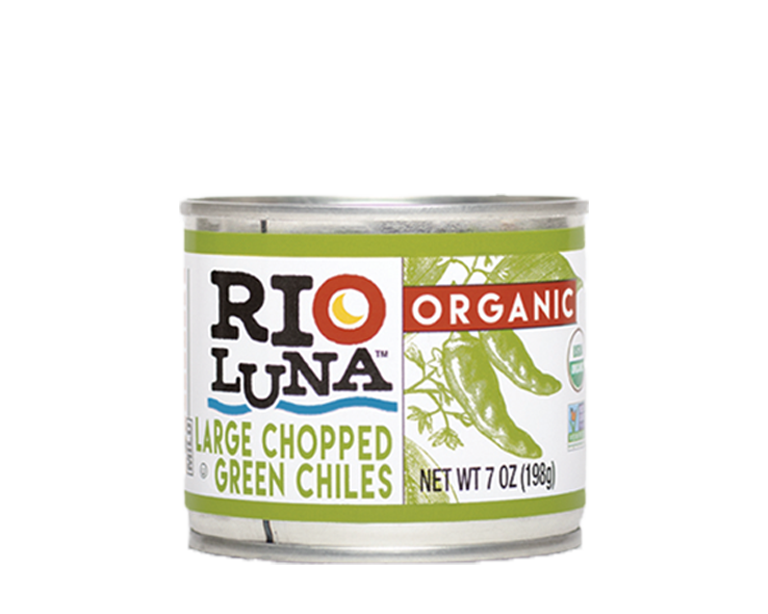 Directions
Peel potatoes and chop into medium dice. Put potato and onion in slow cooker and add chicken broth to cover, reserving remaining broth. You may substitute water and 4 chicken bouillon cubes. Add salt.
Cover and bring to a boil on high, then lower heat and simmer 30 minutes or until potatoes are just tender. Remove half of the potatoes to a colander or bowl. Mash remaining potatoes in cooking broth with a potato masher or spoon. Return reserved potatoes to cooker along with milk, green chiles and cheese.
Let simmer for 30-45 additional minutes. Add more salt and pepper to taste. If soup is too thick, add extra chicken broth.
Serve with extra shredded cheese, crumbled bacon, sour cream and sliced green onion on top, if desired.