Ingredients
1 lb jumbo shrimp fresh, peeled, and deveined (approx. 21-25 shrimp)
3/4 cup hoisin sauce
1 1/2 tbs honey
1 tbs ginger, freshly chopped
1/2 cup Rio Luna Hot and Sweet Jalapeños
2 cups Basmati rice, cooked
2 tbs scallions, thinly sliced
2 tbs cilantro, chopped
2 tbs sesame seeds, toasted
Made With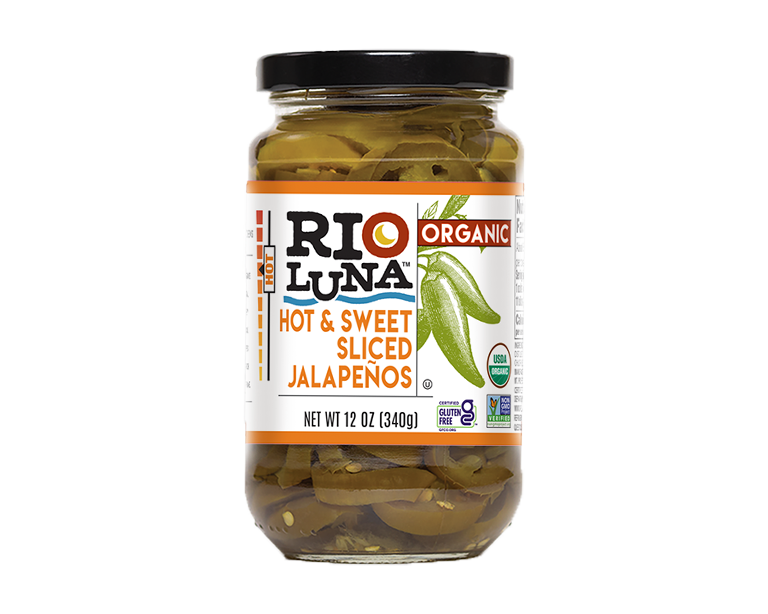 Directions
Combine honey, hoisin, Rio Lune Hot and Sweet Jalapenos and ginger together in a bowl. Set aside ¼ cup.
Put shrimp in ½ cup of marinade and let sit for 2-4 hours or overnight.
Preheat grill on high to heat.
Once ready to cook, follow the instructions on the box to cook basmati rice and add ¼ cup of Rio Luna Hot and Sweet Jalapeños.
While rice is cooking, discard marinade and put the shrimp on the hot grill and cook each side for 3-4 minutes until the shrimp has turned pink and the tail has begun to curl. Remove from heat.
On a plate, put ½ cup of rice and top it with 5-6 shrimp. Garnish with scallions, cilantro and toasted sesame seeds and drizzle saved marinade on top.