Makes: 16 servings
Prep Time: 15 mins
Cook Time: 15 mins
Ingredients
½ cup vegetable oil
1 cup sugar
2 eggs
1 can (4 ounces) Rio Luna™ Organic Diced Jalapeños, pureed
1 teaspoon vanilla
½ cup plus 3 tablespoons all-purpose flour
1/3 cup cocoa powder
¼ teaspoon baking powder
¼ teaspoon salt
Made With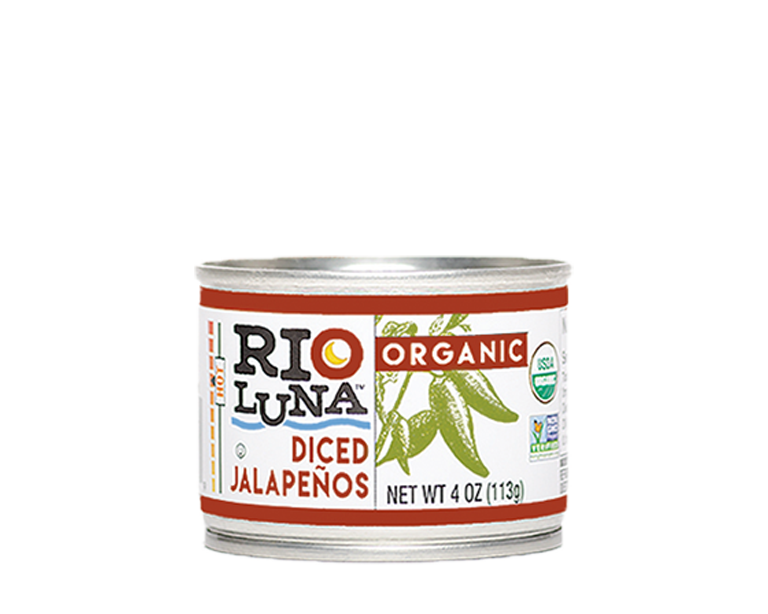 Directions
Preheat oven to 350°F.

Whisk oil, sugar, eggs, jalapeños and vanilla in medium bowl until blended.
Combine remaining ingredients in separate bowl; add to egg mixture. Mix just until combined. Pour into greased 8x8-inch baking pan.
Bake 15-20 min. or until brownies pull away from sides of pan. Cool in pan on wire rack.
Recipe Note
For added flavor and attractive presentation, dust with powdered sugar before serving.