Ingredients
Jalapeño Chimichurri Beef:
2 tbs oil
4 lbs beef brisket, trimmed and cut into cubes
4 oz Rio Luan Diced Jalapeños
1 tbs chipotle, powder
1 tbs garlic, minced
2 tbs cumin
1 tbs oregano
1 tsp salt
1 tsp pepper
1/4 tsp cloves, ground
2 cups beef broth
1/4 cup Mizkan Organic Red Wine Vinegar
Blistered Tomatoes:
1 tbs oil
100 cherry tomatoes
Chimichurri Sauce:
6 cloves garlic
2 cups Italian Parsley
2 cups cilantro
1 tbs oregano
1/4 cup Mizkan Organic Red Wine Vinegar
2 tbs lemon juice
2 tbs honey
1 cup olive oil, light
2 tbs salt
2 tbs heavy cream
Jalapeño Chimichurri Beef Tortillas:
24 mini flour tortillas
48 oz jalapeño chimichurri beef
100 blistered tomatoes
1 cup chimichurri sauce
4 radishes, cut into 24 slices
2 cups queso fresco
Fresh cilantro sprices
24 mini lime wedges
Made With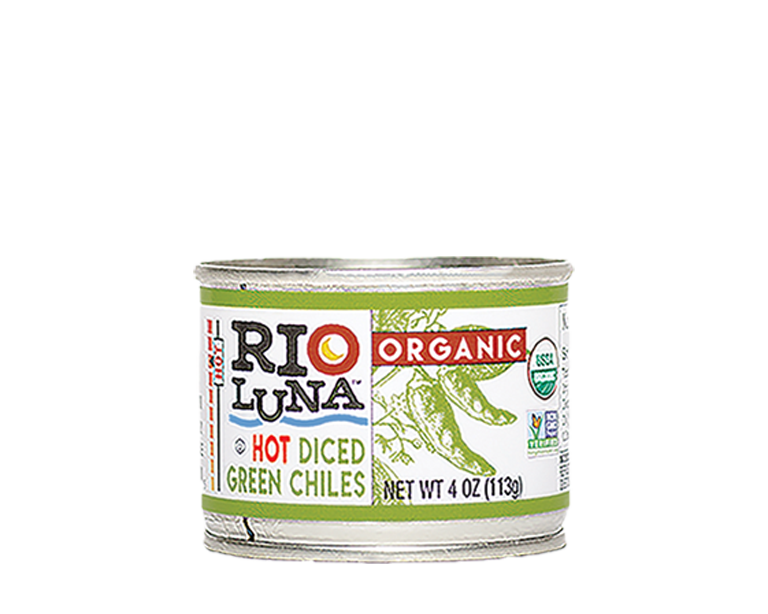 Directions
Jalapeño Chimichurri Beef:
In a Dutch oven heat oil and sear beef. Add Rio Luna Diced Jalapeños, chipotle powder, garlic, cumin, oregano, salt, pepper and cloves. Stir well to combine and toast. Add beef broth and Organic Red Wine Vinegar. Cook on low for 6-8 hours. Can also be made in an instant pot and cook for 1 hour. Allow to cool and shred.
Blistered Tomatoes:
In a cast iron pan heat oil and add 1⁄2 tomatoes to the pan and let sit for 2 minutes until blistered. Remove and finish remaining tomatoes.
Chimichurri Sauce:
In a blender combined all ingredients except cream. Slowly blend in cream.
Jalapeño Chimichurri Beef Tortillas:
Warm tortillas. Top with 2 oz of shredded beef, 1 tablespoon chimichurri sauce, 2 blistered tomatoes, sliced radishes, queso fresco, and fresh cilantro.