Makes: 4 servings
Prep Time: 10 mins plus marinating 
Cook Time: 25 mins
Ingredients
1 can (4 ounces) RIO LUNA™ Organic Diced Jalapeños, drained
½ cup soy sauce
½ cup rice vinegar
½ cup minced fresh ginger
¼ cup packed light brown sugar
¼ cup minced garlic (about 12 cloves)
2-½ tablespoons lime zest (about 4 limes)
½ teaspoon ground black pepper
2 lb. center-cut pork chops
1 tablespoon vegetable oil
Made With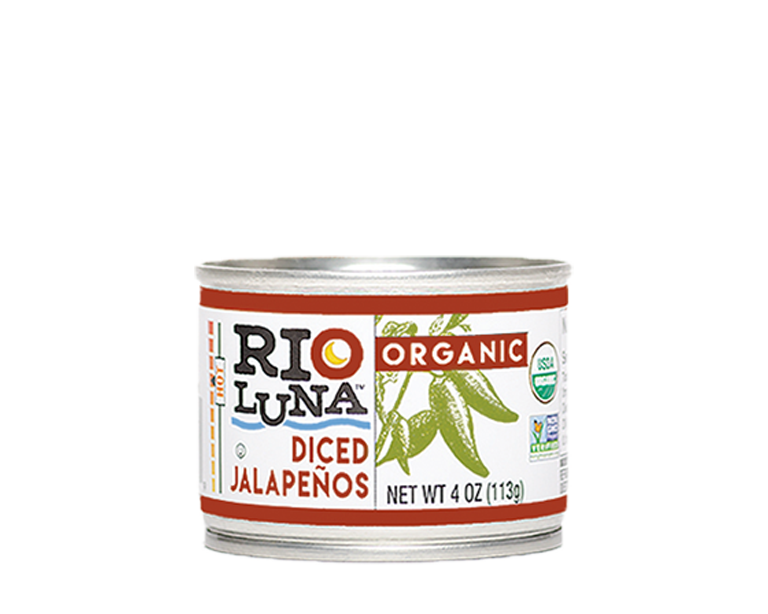 Directions
Mix first 8 ingredients in small bowl; add to pork chops in resealable bag. Refrigerate 1 hour to marinate.
Remove chops from bag and pat dry with paper towels; reserve marinade.
Heat oil in large skillet on medium-high heat. Cook chops 5-6 min. on each side or until golden brown. Remove from pan; cover to keep warm.
Add reserved marinade to pan. Bring to boil. Simmer 10-15 min. or until thickened. Pour over chops.
Recipe Note
Serve with mashed sweet potatoes and sautéed green beans to complete the meal.