Ingredients
Pickled Green Chiles:
1 cup white vinegar
1 cup apple cider vinegar
½ cup white sugar
8 oz Rio Luna Diced Green Chiles
Dressing:
¼ cup orange juice, freshly squeezed
¼ cup lemon juice, freshly squeezed
1 garlic clove, minced
1 tbs honey
½ cup olive oil
1 tsp salt
Salad:
2 cups watermelon, balled or diced
3 cups arugula
3 cups baby spinach
6 oz cheese, Feta or Romano
Made With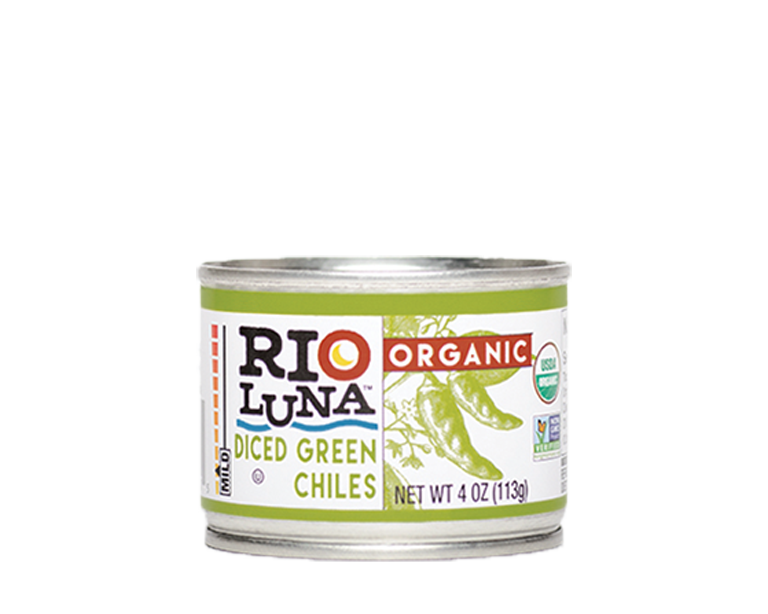 Directions
Pickled Green Chiles:
Bring the vinegars and sugar to a rolling boil. Pour brine over chiles in mason jar. Store in the fridge.
Dressing:
Whisk together the orange juice, lemon juice, garlic, honey and salt. Slowly pour in the olive oil, whisking constantly, to form an emulsion. Store in the fridge.
Salad:
Place the arugula, spinach, watermelon, cheese, and pickled chiles in a large bowl. Drizzle with enough vinaigrette to coat the greens lightly and toss well. Taste for seasonings and serve immediately.
Enjoy!
Recipe Note
This recipe was developed and featured on Peaches to Pearls. The original blog post can be read here.