Makes: 10-12 servings
Prep Time: 1 hr
Cook Time: 1 hr
Ingredients
Dip:
2 8oz blocks cream cheese, softened
1 1/2 cup sour cream
1/4 cup Rio Luna Nacho Sliced Jalapeños
3 tbs taco seasoning
1 tsp garlic powder
2 avocados
Juice of 1 lime
1 small bunch of cilantro
Kosher salt to taste
Toppings:
2 cup shredded lettuce
1/2 cup shredded cheddar
1/2 cup grape tomatoes, halved
1/4 white onion, finely chopped
1/4 cup canned black beans, rinsed
Tortilla chips, for serving
Made With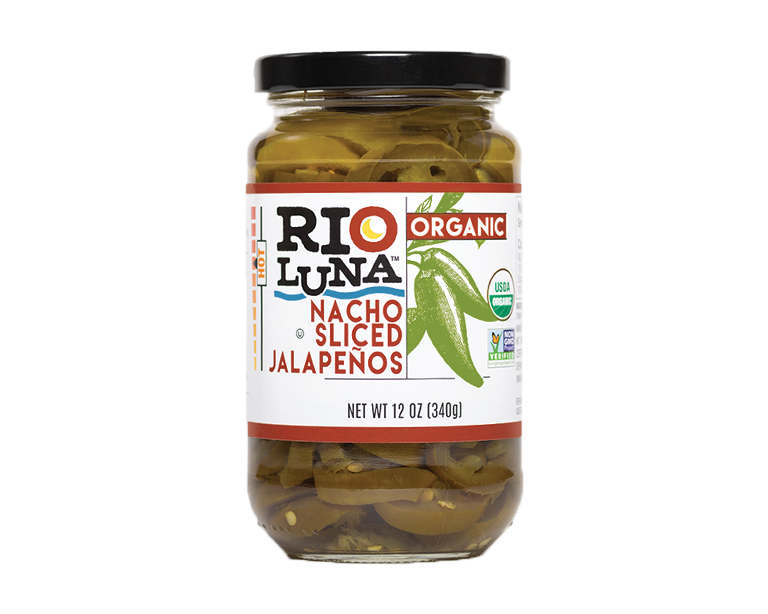 Directions
Bottom Layer:
Make a simple guacamole mashing the avocados, folding in lime juice, and adding salt and pepper to taste.
Creamy Layer:
Mix the cream cheese with the sour cream. Spice things up with garlic powder and taco seasoning. Mix well until you obtain a homogenous cream.
Putting together dip:
In a bowl, place the guacamole first, and then layer the seasoned cheese cream on top carefully, so the two parts remain separate.
To top things off, add the shredded fresh lettuce for a layer of crunchy freshness, the diced onions, a coat of cheddar cheese (you may also use Monterrey and Mexican blend), the black beans, and the cherry tomatoes.
Add Rio Luna Diced Jalapeños to provide a spicy kick.
Recipe Note
This recipe was developed and featured on La Cooquette. The original blog post can be read here.