Makes: 12 'crostini"
Prep Time: 5 mins
Cook Time: 15 mins
Ingredients
1 medium sweet potato
1 tablespoon olive oil
4 ounces brie
1/4 teaspoon sea salt
1/4 teaspoon black pepper
2 tablespoon honey
1/4 cup Rio Luna sliced jalapeños
1 tablespoon parsley, minced
Made With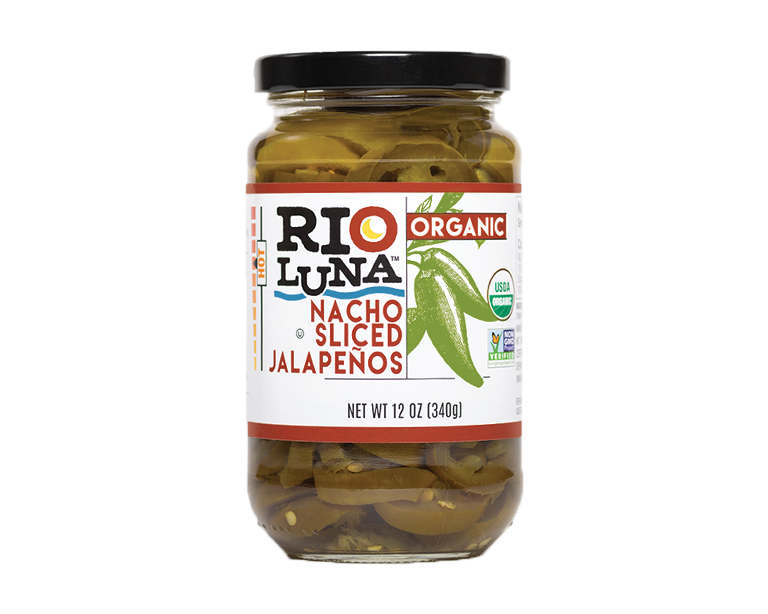 Directions
Preheat the oven to 450 degrees, and line a baking sheet with parchment paper.
Peel and slice the sweet potato into 1/8 inch thick medallions. Coat the sweet potatoes and spread them onto the baking sheet making sure they are not touching each other. Roast for 10 minutes, then flip and roast for 5 minutes more.
While the sweet potatoes are roasting, slice the brie into small pieces. Then remove the sweet potatoes from the oven and allow them to cool. Top them with the brie, salt and pepper, and then drizzle them with honey. Finish them off with a sliced jalapeño and a sprinkle of fresh parsley.
Serve warm or room temperature.
Recipe Note
This recipe was developed and featured on With Food and Love. The original blog post can be read here.