Makes: 1 drink
Prep Time: 5 mins
Ingredients
Rio Luna Organic Nacho Sliced Jalapeños
Chili garlic salt
Lime wedges
Ice
1 lime, juiced
1/4 cup tomato juice
1 tbs pickling liquid from the jar of the Rio Luna Organic Nacho Sliced Jalapeños
Heavy dash of Worcestershire sauce
Fresh ground black pepper
12 oz cold pale lager beer
Kale leaf, for garnish
Made With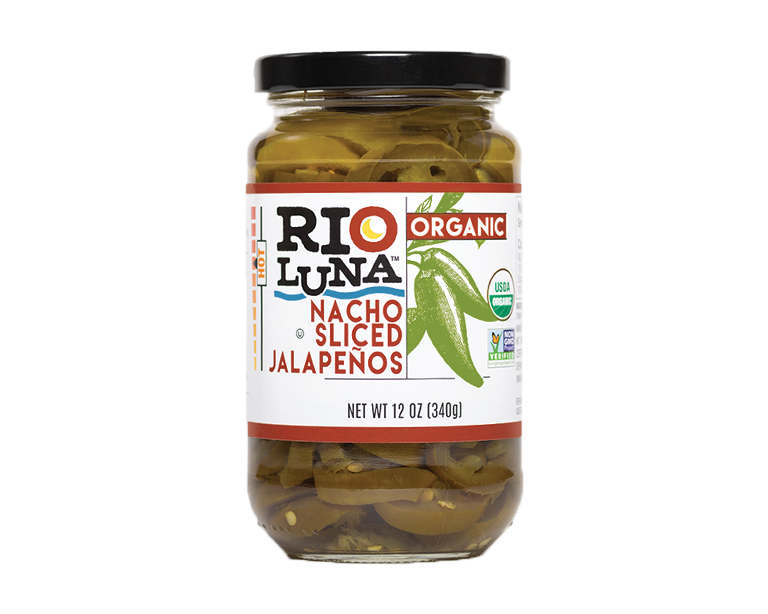 Directions
Rub 1 lime wedge around the rim of a pint glass. Dip in chili garlic salt and fill glass 3/4 of the way full with ice.
Fill a cocktail shaker with ice. Add lime juice, tomato juice, pickling liquid, Worcestershire, and black pepper. Shake vigorously. Strain into prepared glass. Top with beer.
Garnish with lime wedges and Rio Luna Organic Jalapeños.
Recipe Note
This recipe was developed and featured on Hola Jalapeño. The original blog post can be read here.