Makes: 8 servings
Prep Time: 2 mins
Ingredients
2 cans artichoke hearts in water
1/2 cup cilantro leaves
2 tablespoons lime juice
1 teaspoon salt
1 tablespoon garlic olive oil
1/4 cup pumpkin seeds
1 can Rio Luna Organic Diced Jalapeños
2 tablespoons red onion
1/4 cup chopped tomatoes
Made With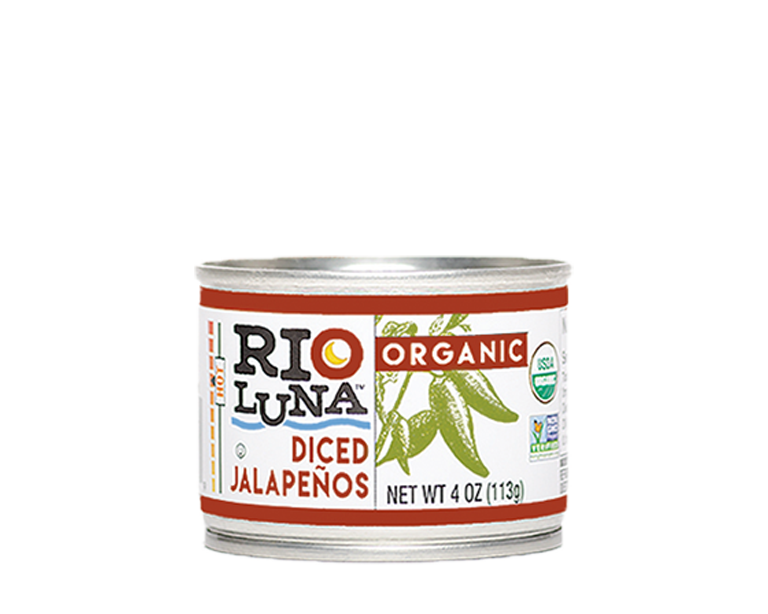 Directions
Drain the water and rinse the artichoke hearts. Add the artichokes to the food processor.
Add the cilantro leaves, lime juice, salt, garlic olive oil, pumpkin seeds and 3 tbsp of the diced jalapeños to the artichoke hearts.
Process the artichokes in the food processor on high until smooth. You may need to stop the food processor and scrape down the edges once or twice to make sure everything is smooth.
After the artichoke mixture is smooth, add it to a bowl.
Top the jalapeño cilantro hummus with the remaining diced jalapeños, red onion, chopped tomatoes and serve with vegetables or your favorite chips.
Recipe Note
This recipe was developed and featured on Bites of Wellness. The original blog post can be read here.