Makes: 24 chicken wings
Prep Time: 20 mins
Cook Time: 40 mins
Ingredients
24 chicken wings
Rio Luna Strawberry Jalapeño BBQ Sauce
2 tablespoons canola oil
1 cup white onions, diced
1 tablespoon garlic, minced
3 tablespoons tomato paste
4 oz Rio Luna Jalapeños, diced
3/4 cup strawberry jam
3/4 cup cider vinegar
1 tablespoon chili powder
1/2 cup dark brown sugar
8 oz strawberries, sliced
1 teaspoon salt
1 teaspoon pepper
Rio Luna Jalapeño Honey Cilantro Cream Dipping Sauce
1 cup sour cream
2 tablespoons honey
1 tablespoon cilantro, chopped
1/2 lime, juiced
2 oz Rio Luna Jalapeños, diced
Salt and pepper, to taste
Made With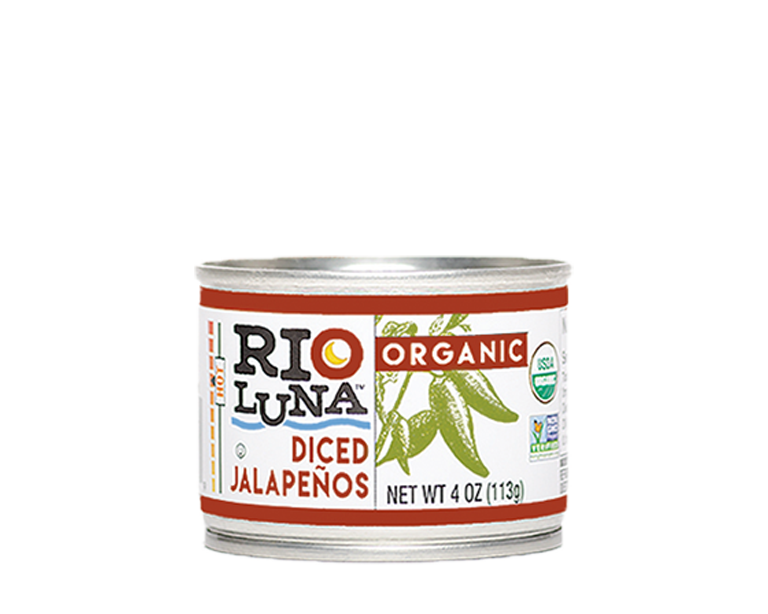 Directions
In a medium saucepan, heat oil and sauté onions and garlic for 1 minute. Add tomato paste and sauté for 30 seconds. Add Rio Luna Jalapeños, strawberry jam, cider vinegar, chili powder, brown sugar, strawberries, salt and pepper. Bring to a boil and then simmer for 15 minutes until sauce is thickened. Allow to cool and then purée in blender. Set aside.
For dipping sauce, in a small bowl combine sour cream, honey, cilantro, lime juice and jalapeños. Season with salt and pepper.
Heat oven to 400 degrees. On a lined baking sheet lay out wings. Bake for 40 minutes until crisp.
Add wings to large bowl with 1/2 of Rio Luna Strawberry Jalapeño BBQ Sauce and toss well.
Serve with additional sauce and Rio Luna Jalapeño Honey Cilantro Dipping Sauce.