Makes: 24 mini sliders
Prep Time: 30 mins
Cook Time: 1.5 hours (Instant Pot) / 2.5 hours (stovetop)
Ingredients
24 Hawaiian rolls
24 Rio Luna Jalapeños, sliced
1 cup cheddar cheese
1 tablespoon canola oil
2 lbs. pork shoulder, large diced
4 oz Rio Luna Jalapeños, diced
1 teaspoon salt
1 teaspoon pepper
1/2 cup onion, diced
1 tablespoon garlic
1 tablespoon cumin
1 teaspoon chili powder
1 cup chopped pineapple
2 tablespoons Mizkan apple cider vinegar
Jalapeño Ranch Slaw
1 cup mayonnaise
1 tablespoon Mizkan apple cider vinegar
2 tablespoons ranch seasoning
2 oz Rio Luna Jalapeños, diced
1/4 cup cilantro, chopped
2 cups coleslaw mix
Made With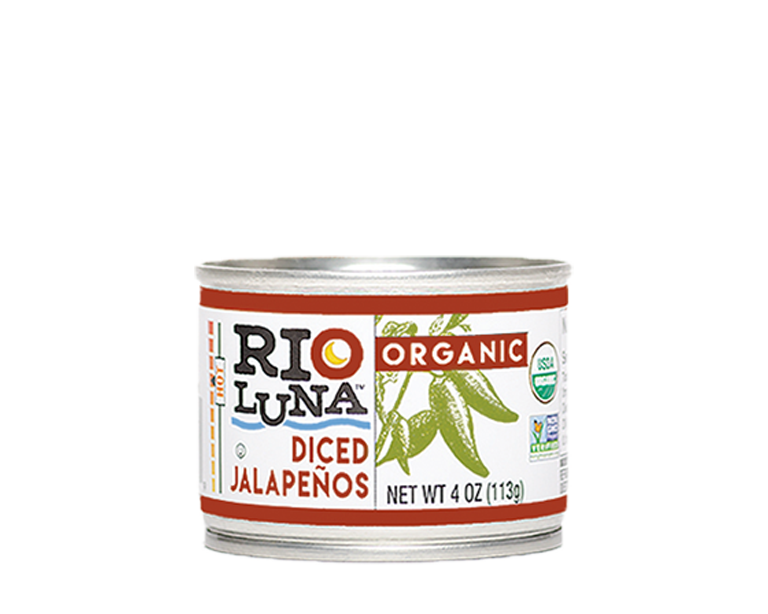 Directions
Heat Instant Pot for sauté and add oil (can be done in a dutch oven on the stove). Sear pork on all sides.
For Instant Pot, add remaining ingredients and pressure seal. Cook on high for 1 hour 20 minutes until tender. Remove and pull pork. For stovetop, sear and add all ingredients and cook covered on low heat for approximately 2 hours 30 minutes until tender. Set aside.
In the meantime, combine mayonnaise, Mizkan apple cider vinegar, ranch seasoning, Rio Luna Diced Jalapeños, cilantro and cole slaw mix. Set aside.
Heat oven to 450 degrees. To assemble, cut Hawaiian rolls in half. Add approximately 1 oz of pork to each roll, top with 1 oz of slaw, add top and place on a lined sheet tray. Top each with 1 slice of jalapeño and sprinkle with cheddar cheese. Bake for 3-5 minutes until cheese is melted.