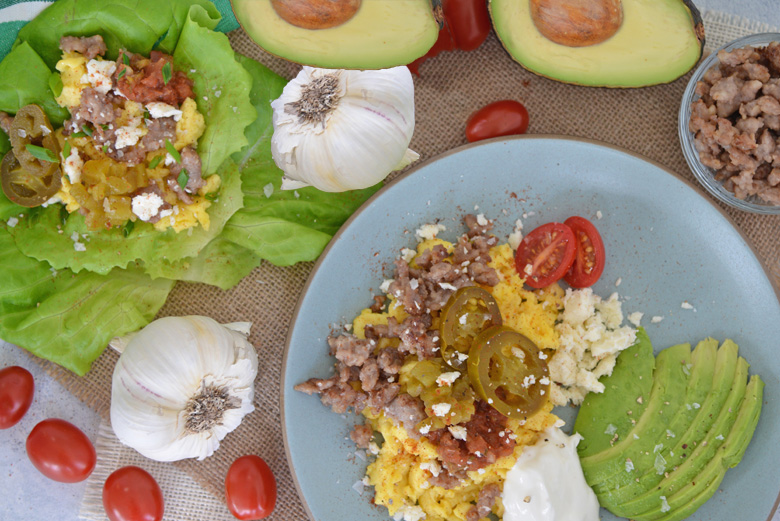 This recipe was developed by Savory Experiments. The original blog post can be read here.
Alternately, you can make these as a breakfast bowl with no tortillas or lettuce.
The best lettuce for low carb breakfast tacos is Bibb lettuce, sometimes also labeled at Butter lettuce. Romaine hearts are also a good substitution.